Comprehensive Home Energy Audits Near Albany, Poughkeepsie, Rye
Contact Us For
A Home Energy Audit*
The word "audit" has the power to make us pretty nervous thanks to our yearly tax ordeal, but unlike a tax audit that can be aggravating and costly, an energy audit is a smart investment that keeps paying off for as long as you own your home.
What to expect with our home energy audit process
A complete energy audit in New York evaluates all of the features and conditions that factor into your home's overall energy performance. With these various tests, inspections and calculations, Expediant Environmental Solutions, LLC will help you see exactly how your energy dollars are being spent and where your best savings opportunities are. Our Home Energy Checkup rates 10 Energy Vital Signs™ and provides you with a prioritized list of recommended improvements -- your master plan for saving energy.
What's provided with our energy audit:
Measured air-tightness
Blower door test and energy leak identification
Analysis of the energy systems throughout your home
Prioritized list of the most cost-effective solution(s) for your home
We will provide you with effective energy saving tips to save energy and money in your home. Within the eight energy-consumption categories for a typical house, there are numerous factors that affect energy use.
For example, there are several contributors to your home water heating expenses- the efficiency of your water heater, the types of shower heads you use, dishwasher and washing machine efficiency, pipe insulation and overall hot water demand. Another example is the cost of heating and cooling, which also depends on many factors: duct leakage, insulation levels, air leakage, and HVAC system efficiency, just for starters.
Expediant Environmental Solutions, LLC is your trusted resource for a home energy audit in New York from Poughkeepsie, to Millbrook and nearby -- we can diagnose and perform the necessary repairs!
IMPORTANT: Not all energy audits are the same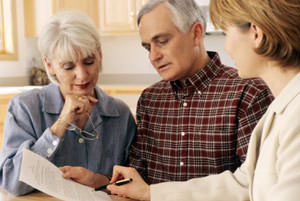 A clear path to saving energy and money. A home energy audit or Checkup from Expediant Environmental Solutions, LLC provides you with a master plan to improve your home's energy performance, cut your utility bills, and create a healthier, more comfortable home.
Home Energy Checkups from Expediant Environmental Solutions, LLC provide some of the most important information a homeowner needs to know about his/her home. With this valuable information, you need a trusted, trained energy expert to provide you with all the essential information.
Many energy audits subsidized by local utilities or state programs are incomplete, but we pride ourselves in providing all information to local homeowners. Limited energy audits do not relay you some very important information including air leaks that are hard to find, a ductwork system that's dumping air from your attic or basement into your living space, or a furnace that is not venting properly.
Invest in Expediant Environmental Solutions, LLC's comprehensive and customized home energy checkup to make sure you are making the right, energy efficient changes in your home. Also, if you're interested in renewable energy options like a geothermal heat pump or solar system, our energy audit will also evaluate your home's potential for these improvements.
Expediant Environmental Solutions, LLC are energy experts you can trust!
There's no need to hesitate. Contact Expediant Environmental Solutions, LLC today for a home energy audit in Poughkeepsie, and nearby areas including Wappingers Falls, and more!
Looking for a price? Get a no cost, no obligation free estimate.