Garage Insulation Upgrades Near Rye, Poughkeepsie, Albany
Improve Your Living Space With Garage Insulation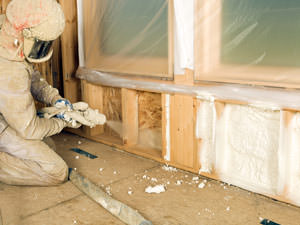 Attached garages are part of your home. Insulation is often neglected in the construction process of garage spaces, and if you have living space above your garage you may be enduring uncomfortable room temperatures.
Are there really any energy saving opportunities in the garage? For starters, most garages in New York are attached to the home, and if there's a structural connection between these spaces, there's also a thermal connection. That means the rooms adjacent to the garage could be suffering from the opposing temperature differences.
Our company offers free garage insulation estimates to homeowners within the Poughkeepsie area, helping families live more comfortably and efficiently. One of our energy specialists will inspect your living space and let you know if a garage insulation upgrade is appropriate for your home.
Benefits of garage insulation in your home:
Added value to your home - increases re-sale value
Immediate and long-time benefits
Added useful square footage to your home
Improves home comfort
Reduces moisture
The garage is easy to overlook as a place where energy-saving improvements can be made. After all, the main usage for your garage is to store your automobiles. However, there's good reason for insulating your garage because there's a good chance that insulation problems in the garage are jeopardizing your home comfort and energy systems. Depending on your garage's size, location and how your garage is used - upgrading garage insulation may have a big impact on comfort and energy efficiency in the rest of the house.
Find Out If Garage Insulation Is A Smart Choice For Your Home
Contact Expediant Environmental Solutions, LLC today to find out if garage insulation is the right energy improvement for your home. We offer free garage insulation estimates to Poughkeepsie area residents in need. Our service area includes: Wappingers Falls, Red Hook, Dover Plains, and the surrounding locations.
Contact Us For A FREE Insulation Estimate
Our contractors install garage insulation in and around Poughkeepsie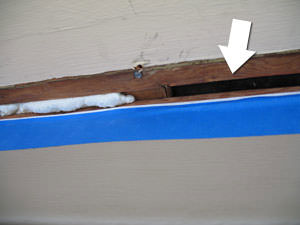 How was your home built? More often than not, when a home is constructed the common wall between the garage and the home's living space often goes without air-sealing and insulation. Many builders skip this step, effecting the home's overall comfort and energy efficiency.
The importance of garage insulation. The garage ceiling is extremely important to insulate - especially if you have living space above the garage. Without insulating the garage ceiling, a home will frequently experience uncomfortable room temperatures, especially during extreme temperature changes such as cold wintery days and hot summer days.
Expediant Environmental Solutions, LLC can install your garage insulation within a day; while also air-sealing the garage to eliminate energy-wasting leaks that prevent harmful auto emissions from your vehicle(s) entering the above living space.
Garage wall insulation. Garage walls that attach to the house are part of your home's building envelope and should be properly insulated for your energy system's greatest benefits. Our company will properly install garage wall insulation with air-sealing and finish with fire-rated drywall.
Garage door upgrades. Your garage system will be more effective if you upgrade your garage door with a high-performance, insulated model. Newer models offer a durable, energy efficient door entrance equipped with weather-stripping and rated for fire protection.
How is your garage used? If your garage is used for automotive, carpentry or woodworking projects - it pays to insulate the garage. An insulated garage will make working on projects more tolerable, regardless of the weather conditions outside.
When the larger exterior garage door (used for cars) has to be replaced, many homeowners choose insulated versions. Insulated garage door models have cores that are filled with foam insulation, and metal "skins" that are often textured and detailed to look like old-fashioned frame-and-panel doors made from a solid wood design.
In addition to improving energy efficiency, the door's insulated core helps to prevent the metal surface from being dented and bent out of shape.
Live More Comfortably With A Garage Insulation Upgrade.
Contact us by phone 1-844-800-5044, or visit us online to schedule a free garage insulation estimate in the Poughkeepsie area including: Millbrook, Red Hook, Amenia and more.
Looking for a price? Get a no cost, no obligation free estimate.